5K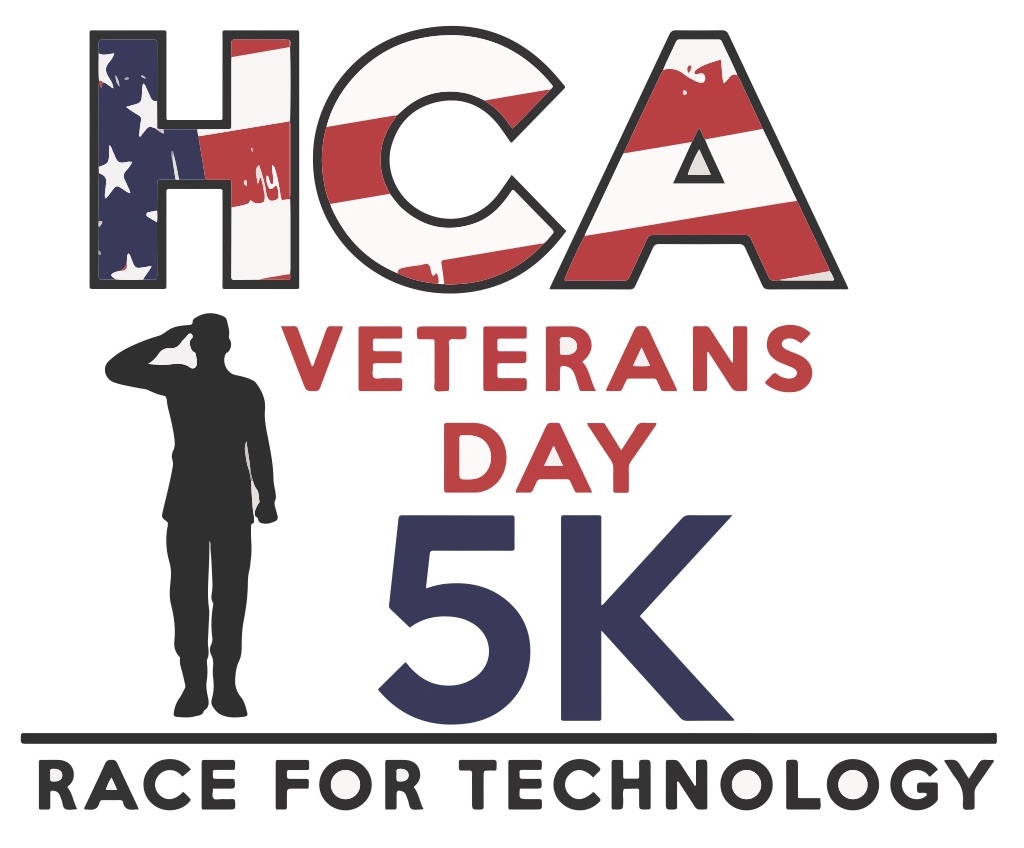 SAVE THE DATE
Saturday, November 9th, 2019
The Veteran's Day 5K is dedicated to supporting men and women serving in the United States Military, donating ten percent of the race proceeds to the very deserving Patriot Foundation. This foundation provides scholarship funding for children of killed, wounded, or injured soldiers from Fort Bragg, NC and Fort Campbell, KY. You can learn more about their mission at patriotfoundation.com.
In its history, the 5K race has generated over $125,000 from generous sponsors who know the great importance of readying proficient leaders for technology-based occupations and who support HCA's efforts to keep pace with the constantly changing technology space. This year those sponsors will also be giving to those who guard and protect our great country.
On the day of the race, runners can fill out and wear an honor badge dedicating their race to an esteemed veteran or personal hero. They can also bring these heroes to cheer them on at the finish line and enjoy a special veterans hospitality tent.
In addition, the race has enjoyed a wonderful partnership with Ainsley's Angels. Ainsley's Angels of America aims to build awareness about America's special needs community through inclusion in all aspects of life. Serving as advocates to providing education and participating as active members in local communities, we believe everyone deserves to be included. At the HCA 5K, runners provide "legs" for these exceptional athletes so that they may fully participate in our race.