National Beta Club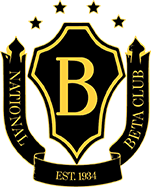 The National Beta Club is the largest independent, non-profit, educational youth organization in America. And for more than 80 years, it has prepared today's students to be tomorrow's leaders. It's mission is to promote the ideals of academic achievement, character, service and leadership among elementary and secondary school students.
ACHIEVEMENT - Recognizing and honoring high academic achievement
CHARACTER - Preparing young people for life and empowering them to be successful
LEADERSHIP - Developing the leaders of tomorrow
SERVICE - Demonstrating our motto: Let Us Lead by Serving Others
The Harrells Christian Academy Senior Beta Club has over 60 active members and engages in many service opportunities on campus and in local communities. The Senior Beta Club also competes at the NC State Convention and frequently qualifies for competitions at the National Beta Convention each summer. Many students have been crowned "National Champion" in a variety of events the past several years.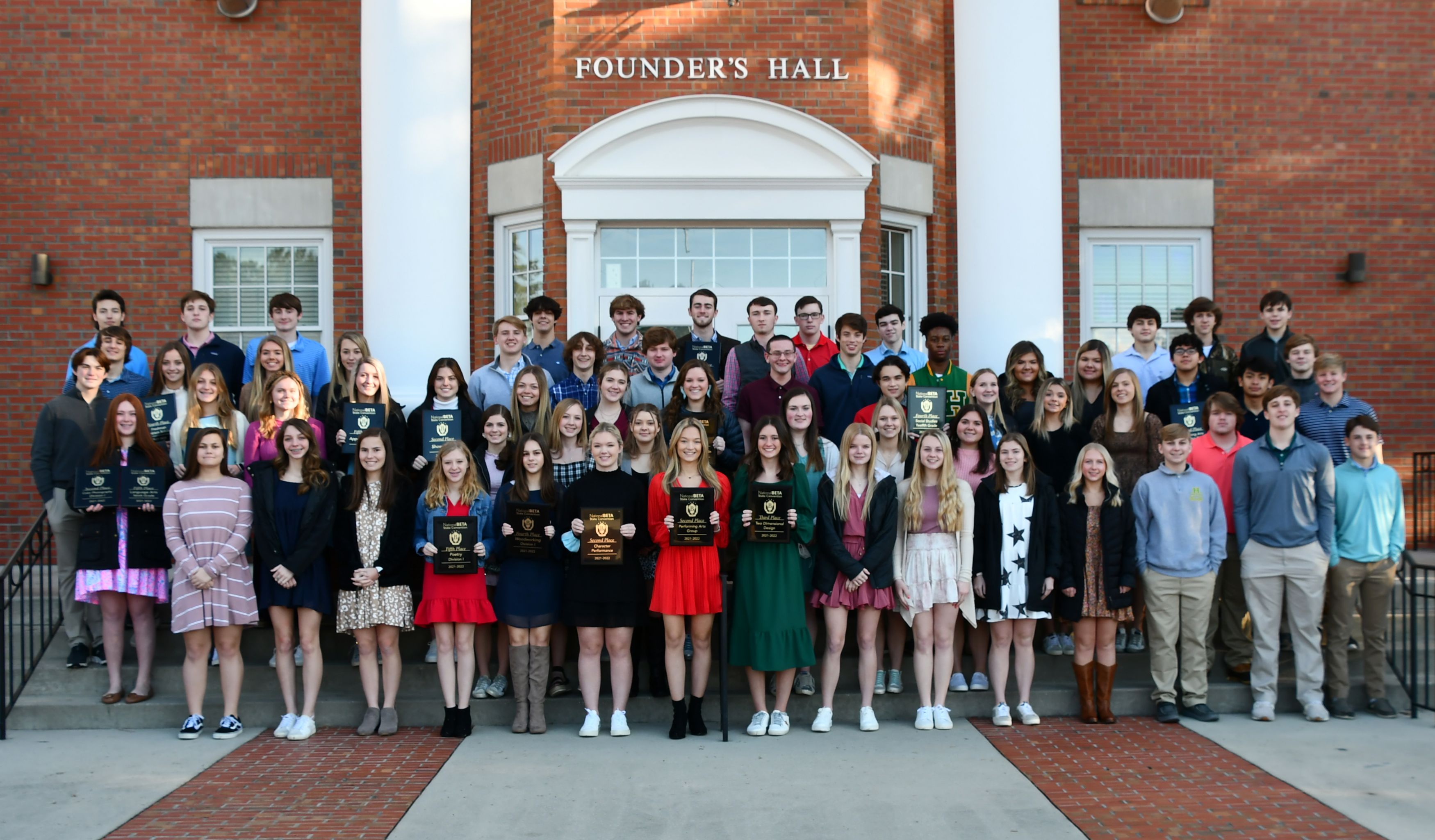 Highlights from the 2022 HCA Sr. Beta Club State Convention:
Apparel Design (5th Place)
Character Performance (2nd Place)
Chemistry (2nd Place) - Harrison DeVane
Club Trading Pin (1st Place)
Color Photography Division I (2nd Place) - Linsey Peterson
Freshman Problem Solving (4th Place) - Rebekah Bryan, Ella Campbell, Jackson Lee, Linsey Peterson
Group Talent (2nd Place)
Language Arts 9th Grade (5th Place) - Linsey Peterson
Mixed Media Division I (2nd Place) - Rebekah Bryan
Performing Arts Solo, Duo, Trio (2nd Place) - Jakob Funes & Addison Long
Poetry (4th Place) - Mabel Parker
Premier Performers - Anna Edwards, Jakob Funes, Addison Long, Ty Smoak
Quiz Bowl (Top 8) - Harrison DeVane, Ayden Fussell, James Fussell, Joesen Pope, Matthew Thornton
Show Choir (2nd Place)
Social Studies 12th Grade (4th Place) - Ty Smoak
Social Studies 9th Grade (3rd Place) - Garrison Hill
Two Dimensional Design (3rd Place)
Woodworking Division I (4th Place) - Mabel Parker