Resource Classes
Our Lower School Program supplements core classes and daily study of the Bible with extensive resource classes that meet weekly or bi-weekly. These classes stimulate critical thinking and creativity through project based learning and study of the arts.
STEAM
The Smithfield STEAM Lab at HCA is a state-of-the-art makerspace designed to stimulate the critical thinking skills of our Kindergarten through Fifth Grade students. Students engage in projects that integrate Science, Technology, Engineering, Art and Design, and Mathematics. Tools include Little Bits Engineering kits, LEGO robotics kits, two 3-D printers, a classroom set of IPads, and whiteboard tables. Even the stools the students sit on are specially designed to stimulate their creativity!
Monies from our 5K run helped initially fund the lab, but a Bright Ideas grant from the Four County Electric Cooperative and the sponsorship commitment of Smithfield Foods insures that the space is kept up to date with the latest tools for learning. HCA is grateful to these organizations for their support of our students.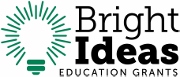 ART
Lower School Art students are introduced to the basic concepts of color and design, and are given an opportunity to study and emulate the work of artistic masters throughout history. In addition, Art is connected to the students' work in the STEAM laboratory.
MUSIC
Lower School Music focuses on choral performance and includes element of theater. Much of what is done in the music class supports our Lower School Chapel programs, as each grade has multiple opportunities to lead a worship service and to perform.
LIBRARY
In the Library class, Lower School students are given the opportunity to supplement the reading programs in their classrooms. They may check out books for personal enjoyment and for research. Our experienced librarian also leads research projects as the students learn how to navigate both the library and the internet.
PHYSICAL EDUCATION
Lower School PE makes every effort to balance having fun with learning about the importance of taking care of one's body.