National Geographic Bee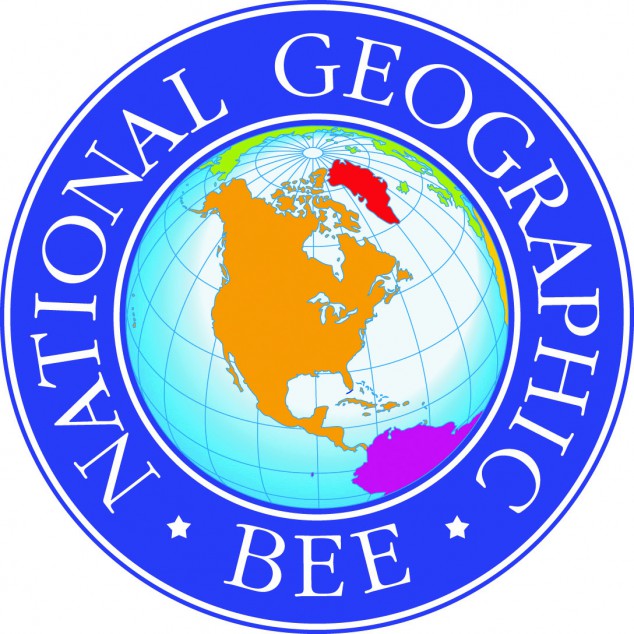 The National Geographic Bee is an annual competition organized by the National Geographic Society, designed to inspire and reward students' curiosity about the world. Students in grades four through eight (4-8) from 10,000 schools across the United States will compete in the 2018 National Geographic Bee for a chance to win college scholarships and the glory of being the National Geographic Bee Champion.
Each year, HCA students in grades 4 through 8 compete in classroom competitions. The highest scores amongst the classroom winners advance to the school finals, where a student host asks questions that challenge these students on their knowledge of the world around them.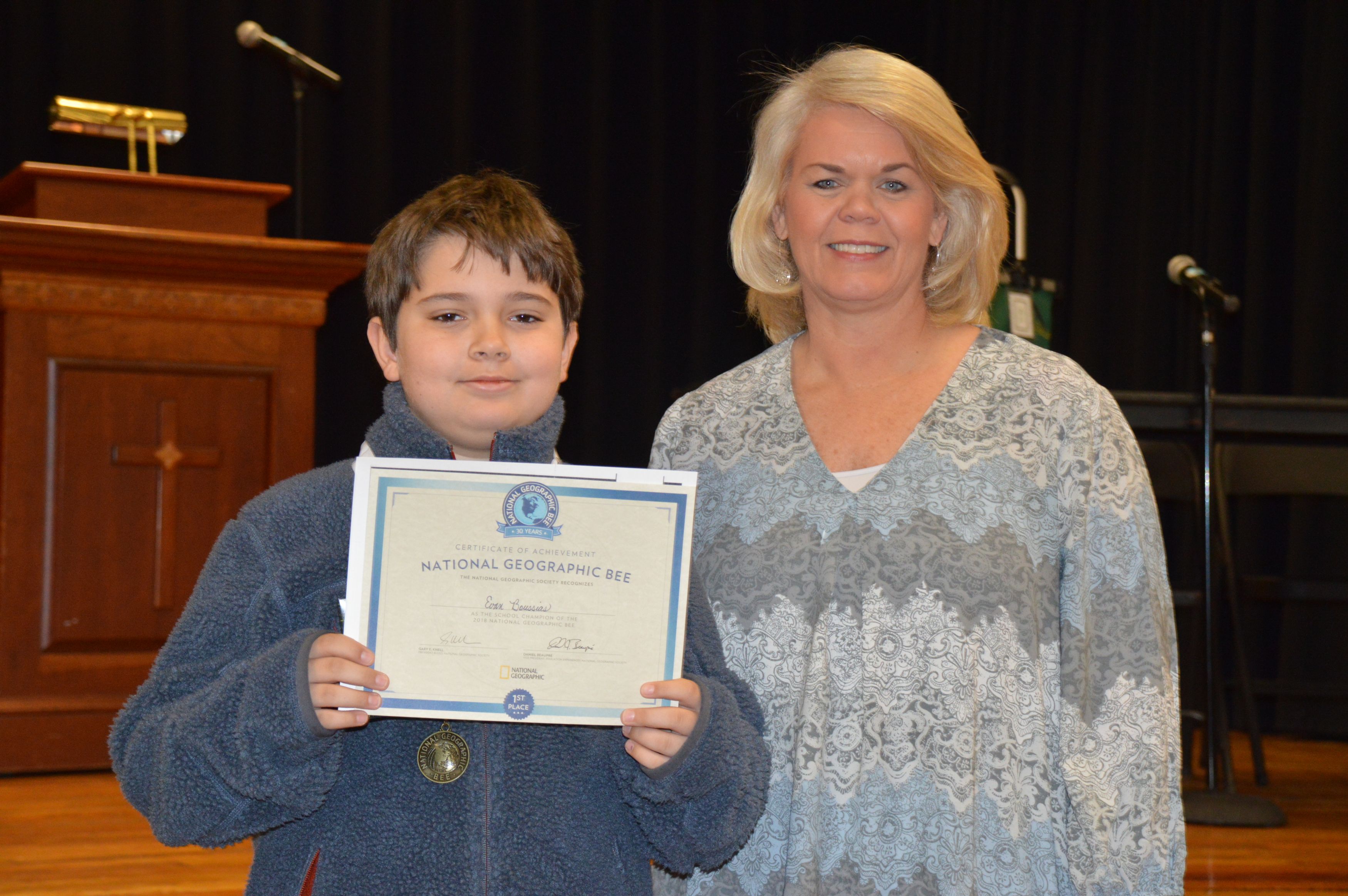 2018 HCA Champion - Evan Boussias (pictured with Media Center Director Joy Usher)