Affordability and Financial Aid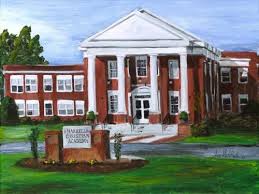 HCA as a school is driven towards excellence in all that we do, and yet we are small enough to know and meet the needs of each student. We believe education is a partnership between students, parents, and the faculty and staff of HCA. Together, we believe all young people can achieve their goals while also learning and growing in faith.
The choice to invest in an independent school education is an important one and, for most families, a sacrifice. HCA allocates limited funds for tuition assistance to those with demonstrated need. To be considered for a financial aid award, click the link below. If you have questions about the process, please contact Susan Frederick in our main office.
To begin an application for financial aid, login to your Family Portal account HERE.
Additional Information
The Opportunity Scholarship Program expands school choice in North Carolina through scholarship grants for eligible children in kindergarten through 12th grade. This program provides funding of up to $4,200 per year for eligible children who choose to attend a participating nonpublic school. Available only for new applicants transferring from a public school.

The Disabilities Grant Program was created by the North Carolina General Assembly to help parents pay qualified expenses for children with disabilities who attend school in an eligible nonpublic setting, or in an eligible public setting for which tuition would be required.