National Jr Beta Club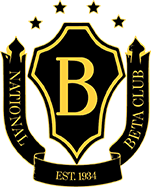 Beta's mission originated with Dr. John W. Harris, a professor at Wofford College in Spartanburg, South Carolina, who founded the organization in 1934. Over 80 years have passed, but his vision and Beta's mission has remained the same. And most everyone who has been fortunate enough to be called a member has embraced those ideals and applied them to their own lives. From U.S. President Bill Clinton to current professional basketball player Kevin Durant, Beta members continue to lead long after their high school days are behind them.
Junior Beta is divided into two divisions: Division I includes grades 4-5 and Division II includes grades 6-8.
Harrells Christian Academy's Junior Beta Club has been one of the most decorated chapters in the state of North Carolina, winning more team and individual awards in the past several years than any other school!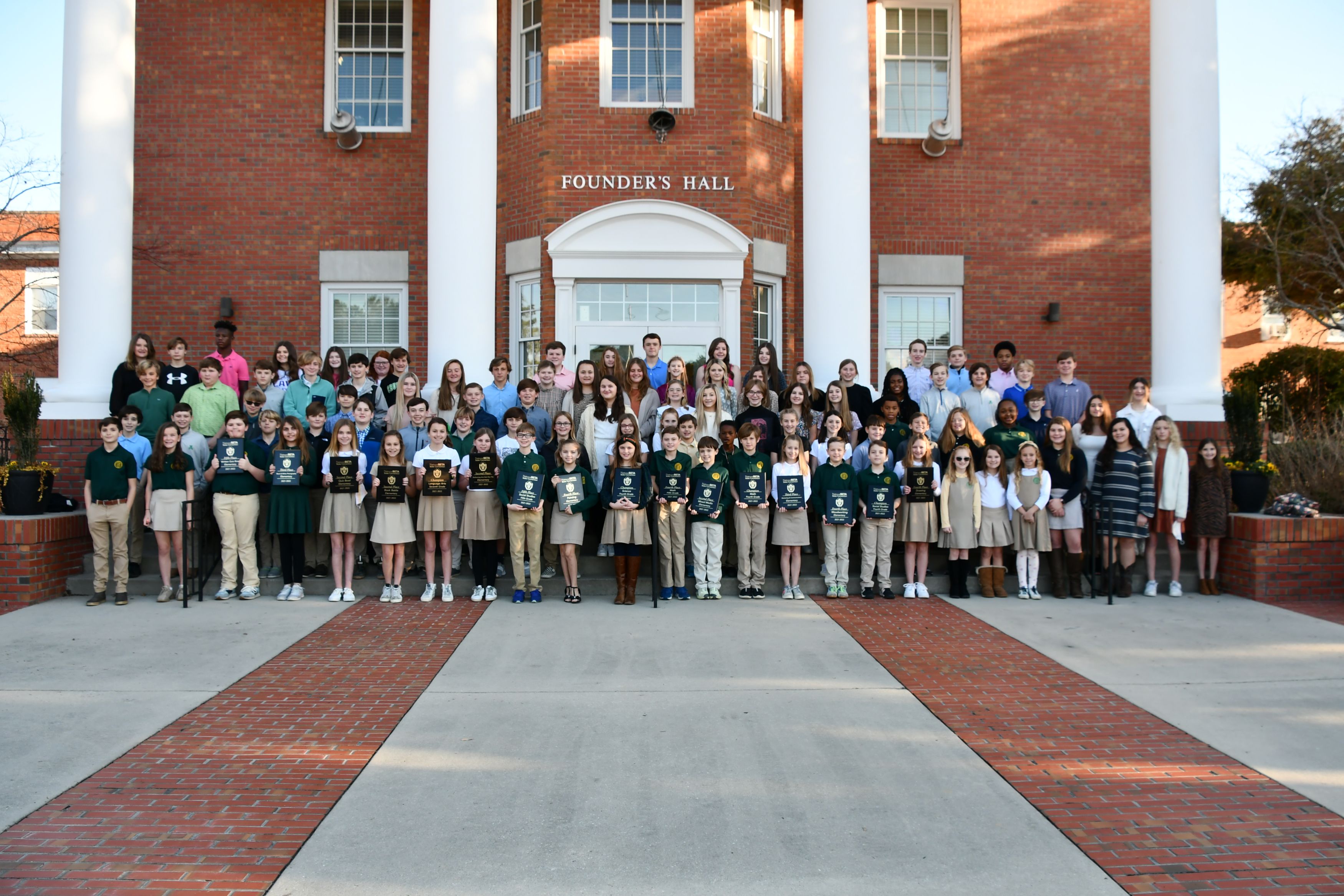 Highlights from the 2022 HCA Jr. Beta Club State Convention:
Black & White Photography (3rd Place) - Brenlee Thornton
Book Battle Elementary (2nd Place) - Hayes Griffin, Lilly Kate Rogers, and Anna Williams
Color Photography (2nd Place) - Fisher Blanton
Drawing Elementary (4th Place) - Sarah-John Jackson
Fiber Arts Junior (1st Place) - Windsor Farrior
Language Arts, 5th Grade (5th Place) - Fisher Blanton
Language Arts, 7th Grade (1st Place) - Kailey Pope
Marketing & Communications Elementary (3rd Place) - Brenlee Thornton, Kayleigh Bowen, Ava Matthews, Breelyn Peed
Math, 4th Grade (1st Place) - Hayes Clifton
Math, 5th Grade (4th Place) - Avery Hall
Mixed-Media Elementary (2nd Place) - Nash Register
Painting Elementary (4th Place) - Savannah Kate Stevens
Performing Arts Solo, Duo, Trio Elementary (2nd Place) - Brenlee Thornton and Kayleigh Bowen
Quiz Bowl Elementary Oral (2nd Place) - Fisher Blanton, Hayes Griffin, Scarlett Rose Robinson, Henry Stevens
Quiz Bowl Elementary Written (5th Place) - Fisher Blanton, Hayes Griffin, Scarlett Rose Robinson, Henry Stevens
Science, 4th Grade (1st Place) - Sarah-John Jackson
Social Studies, 4th Grade (1st Place) - Henry Stevens
Social Studies, 5th Grade (5th Place) - Landon Pusey
Woodworking Elementary (4th Place) - Hayes Clifton