Spiritual Life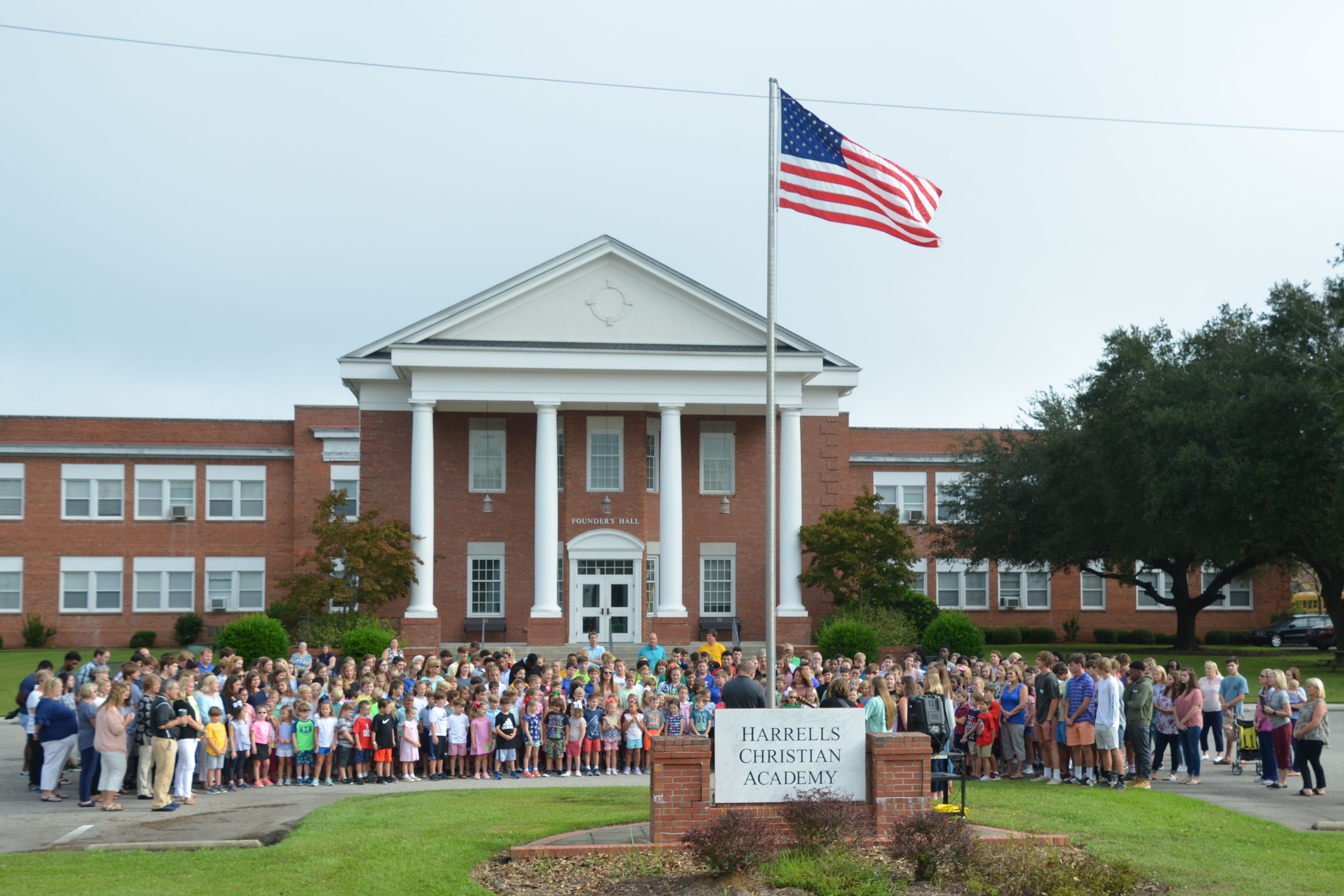 Harrells Christian Academy understands the importance of each student's spiritual life. We devote our efforts to educating children and young adults to value the authority of scripture and the implications it has on their lives. Community is a significant value here. As the body of Christ, we value both unity and diversity, and we strive for excellence in our call to herald the gospel and make disciples. In order for this to happen we must model Christ in both word and action. Most importantly, we will believe we can only have excellence in education through Christian motivation.
We build spiritual, moral and ethical values through:
Praying together. Prayer is a vital part of HCA. It is encouraged at the beginning of each class and always included in any public gathering of HCA. A group of teachers meet each day before school and pray for our students, teachers, parents and any other prayer request that is submitted.
Attending Chapel: Daily chapel is a time for worship and reflection on the scriptures. Each school level has their own chapel time.
Bible Classes: Each student participates in Bible classes throughout their career at HCA. Over time, they exegetically walk through every book of the Bible.
Learning Scripture: God's Word is proudly displayed throughout the HCA campus. A yearly Bible Verse is chosen by students as a theme verse and each week additional Bible verses are posted to support the yearly theme. Students also participate in learning Christian doctorine through reciting the New City Catechism each day.
Mentoring by Teachers: Teachers are given the opportunity to gather each morning to pray, share and support each other in spiritual growth. Teachers are encouraged to discuss their personal faith journey in the classroom, and to incorporate Christian principles into all they do.
Missions: Reaching out into the community is a vital part of HCA and our goals. As needs arise, HCA responds with love and support. A K-12 Food Drive is always part of our ministry. We also have a unique opportunity at HCA to support our mission statement and "round out" our students' education by including in our school year a C-mester. The "C" stands for Crusader. This is a special time when our upper school students will reach outside the walls of HCA and minister to our communities and beyond.
Retreats and Spiritual Emphasis: Each school year includes retreats and a time of spiritual emphasis for all levels of our school. These are special times when we can solely focus on who God is and what He has done for us as a people and a school.