Campus News
Spring Break Mission Trip
March 25, 2019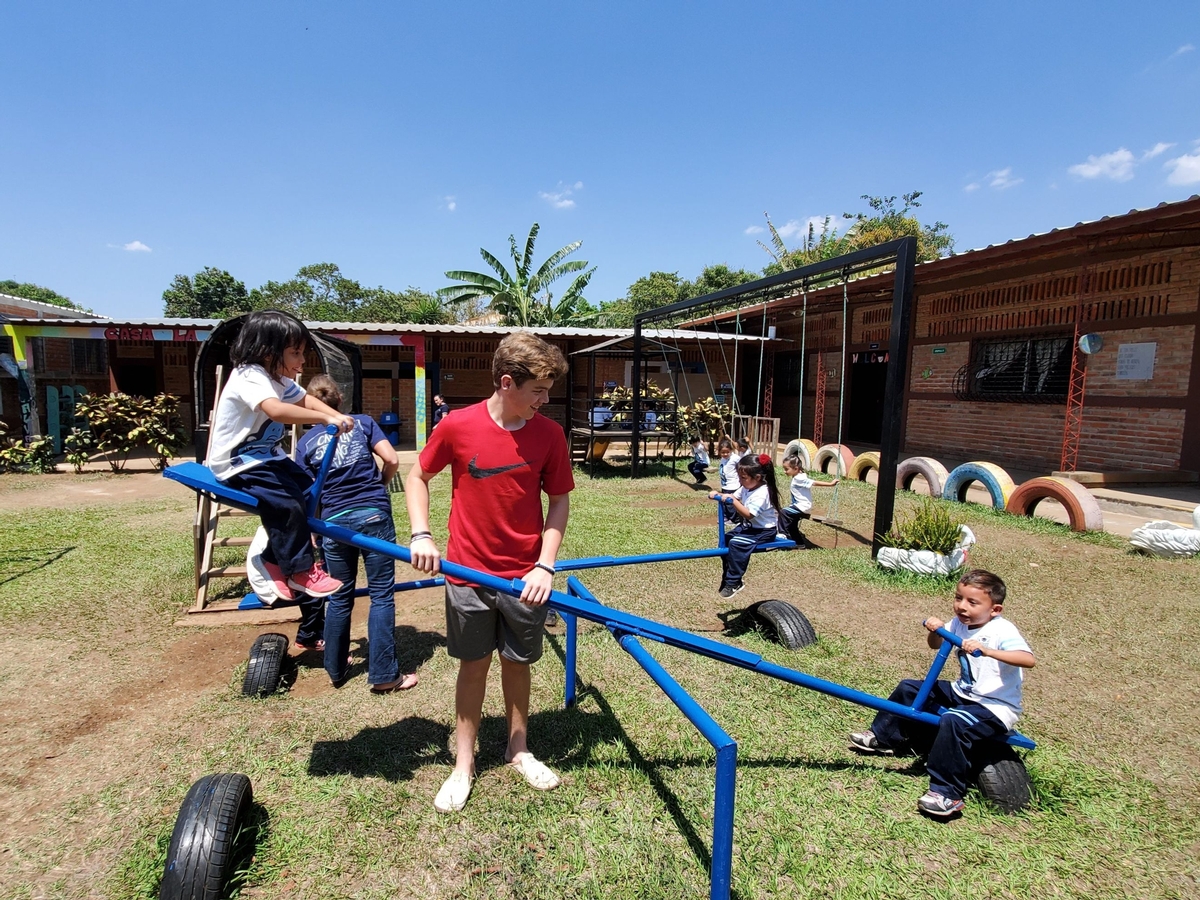 Over Spring break the deAndrade family (David, Marcia, Will, and Josh) visited a school in Ahuachapan, El Salvador called " La Atarraya" ,a Christian mission run by Bob and Marie Hamilton. David first visited the school in 2014 with a missions group through Correct Craft and upon returning to the states, he felt a calling to work with the school and started a non-profit called 828Networks. (www.828networks.org)
The deAndrades visited the school as a family in 2016, and David and Will returned for a visit in 2018. For this latest trip, the family was on the ground for six days distributing donations of baby clothing and art supplies. The baby clothes were taken to the local hospital (the Francisco Menendez) for new mothers. The art supplies will be used at the La Atarraya as well as Escuela de Educacacion Especial in Ahuachapan which is a government run school for special needs children. Students from La Atarraya and our family took gifts and a cake as a special treat for the students at the government school. One of the biggest hits was the sidewalk chalk the deAndrades donated to the students; they had never played with it before!
During the visit, the deAndrades also packed bags of food for distribution in the local communities. All of the food is shipped in from donations centers such as Rise in Raleigh, North Carolina and delivered twice a month to local communities in El Salvador. Marcia packed 223 total bags of food, and Will and Josh walked with students from La Atarraya through the communities delivering packages home to home.
Other days were spent helping out in classrooms at La Atarraya in PreK, English, or Will's favorite, recess! Also, David typically incorporates something with technology as part of his mission. In 2016 the family took a 3d printer for the school's design center and installed a 1.8M satellite dish to provide internet for the school. On this trip, the technical project was helping with the school's security by installing a modern 11 camera video system which the missionaries can view live at the school or anywhere in the world from their phone.