Campus News
STREAM Field Trip
April 24, 2019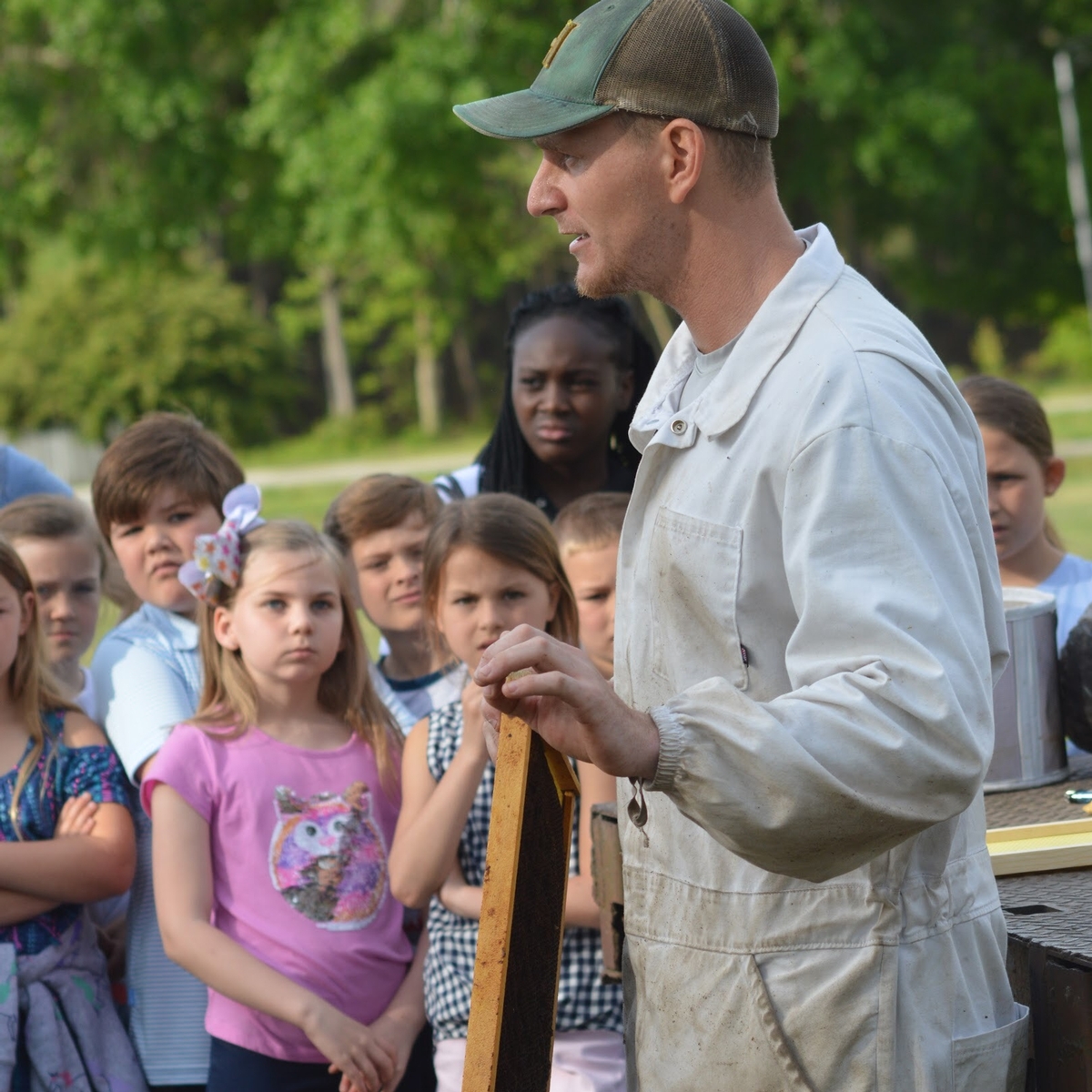 K-2 walked next door for a field trip to wrap up a unit on life cycles in the STREAM Lab. We have talked the life cycles of butterflies and bees for a couple of weeks.
Coach Steven Paylor, an HCA alumni and teacher, did a great job of explaining what he does as a beekeeper. They have learned there are four stages are of a honeybee: egg, larvae, pupa and adult bee. Honeybees live in a hive. There is only one queen and she lays about 1,500 eggs per day, hundreds of drones, and 40,000-60,000 worker bees all live in one hive. Bees generally travel from 2-4 miles from their hive to gather nectar and pollen to make honey. Honeybees die after they sting someone, they not only leave their stinger behind, but part of their abdomen. We also learned that honey is the only food that never goes to the bad…if it crystallizes, you can heat it in the microwave and it is fine to use again.
They played a relay race game – build the hive with an empty hive and bee catchers hat… each class ran their own race to see who could reassemble the hive first. Each teacher was given a jar of honey to share with their class when returning to school.
We have also been learning about butterflies and have been watching, journaling and drawing pictures of the different stages of a butterfly. Out caterpillar larvae emerged over Easter break from their cocoons and we had 5 butterflies to release today. We came back to school and had a short devotion about how the butterfly symbolizes the "rebirth" we can all experience just by asking Jesus into our hearts. The children and teachers were all excited when we released the butterflies and they flew of for their "new" life.