Campus News
HCA Celebrates Fifty Years
September 26, 2019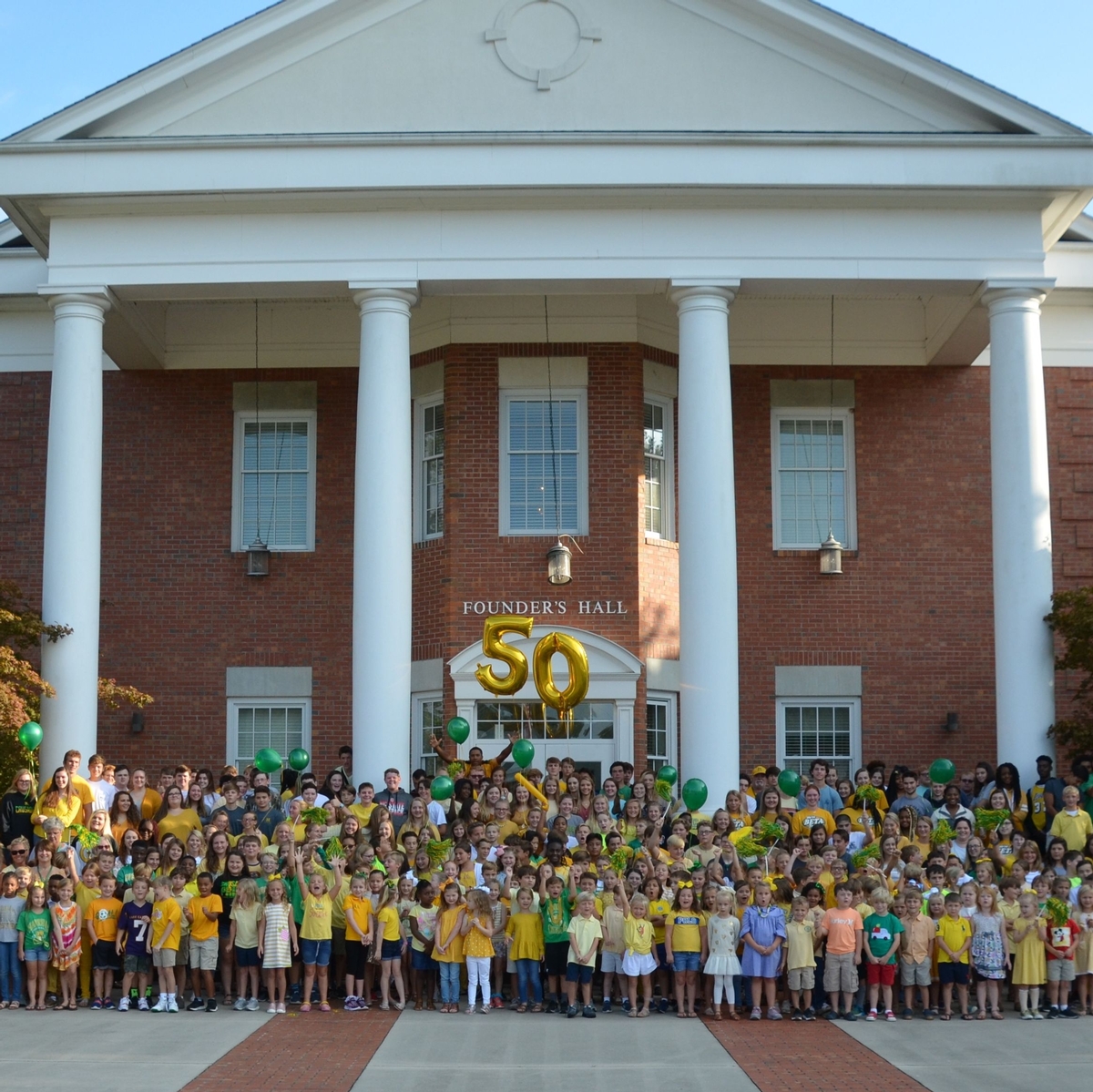 Harrells Christian Academy invites all alumni back home to celebrate fifty years of excellence in education through Christian motivation! The celebration begins at 5:00 pm on Friday, October 18th with Alumni Village. Join us for some awesome food provided by Southern Smoke Barbecue and Somethin' Good food trucks, live music and entertainment from The Johnson Boys, and a great time of fellowship with old and new friends. At 7:00, the Crusaders' Varsity Football team will kick off against Victory Christian School and crown their new 2019 Homecoming Queen.
The celebration continues on Saturday, October 19th at River Landing in Wallace. A time of "Lunch and Laughs" will begin at 11:00 featuring nationally syndicated newspaper columnist and best-selling author Ronda Rich. A friendly golf tournament will follow at 1:00. Register for both events online at https://www.harrellsca.com/alumni/alumniweekend.cfm or by contacting Eva Thornton, Director of Advancement, at (910)532-2296 or ethornton@harrellsca.com
As HCA continues to recognize this landmark year with a variety of special events, we invite not only our alumni and current families to celebrate with us, but we also extend an invitation to all of our surrounding communities. Come out and see what has made HCA fifty years strong. From start to finish, we are your best choice!