Campus News
Harrells Christian Academy's 6th annual Candy Cane Lane Holiday Market
November 20, 2019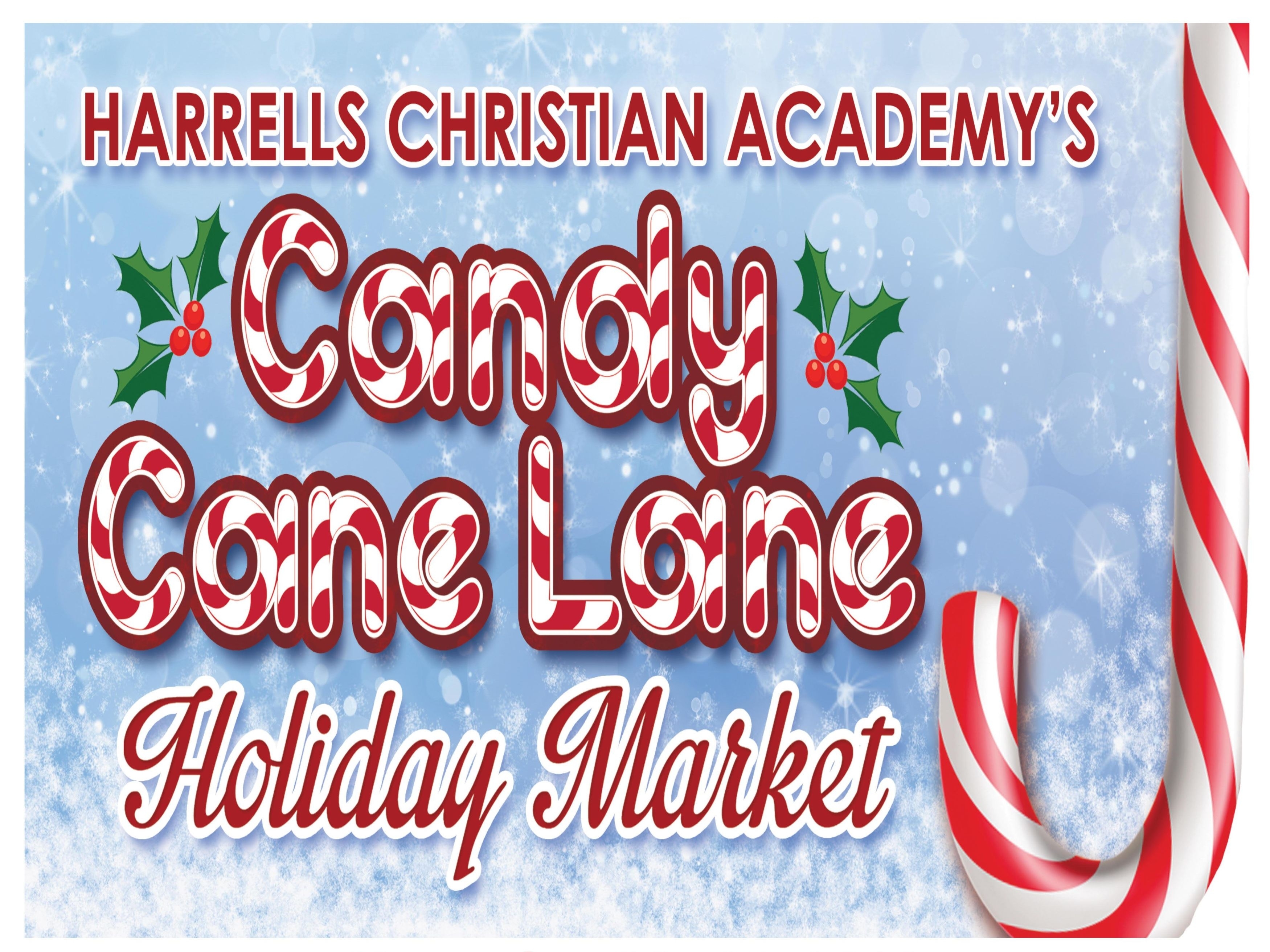 Harrells Christian Academy's 6th annual Candy Cane Lane is quickly approaching and this is a year you do not want to miss!
Mark your calendars for Friday-Saturday, November 22-23.

On Friday, join us for our Preview Party from 9:00 AM-12:00 PM. Tickets are limited which makes for less congested shopping and the first look of the amazing new and returning vendors. This ticket is $25 and also includes a delicious brunch by South Catering. Just like last year, preview party ticket holders can gain admission again on Saturday for another look and to accompany family and friends!

General Admission tickets are also available for $10. As always, all kids 5 & under will be admitted FREE!

Delicious meals will be available in our court from Something Good of Warsaw.

"Lollipops & Laughs" with Santa on Saturday, November 23rd, 9:00 AM-12:00 PM is a fun morning for children of all ages and even those young at heart! You are invited to have pictures made with Santa at no charge - make a great Christmas memory!

We look forward to seeing you all and as always, BRING A FRIEND or two!