Campus News
HCA Graduates Thirty-One Students
June 04, 2018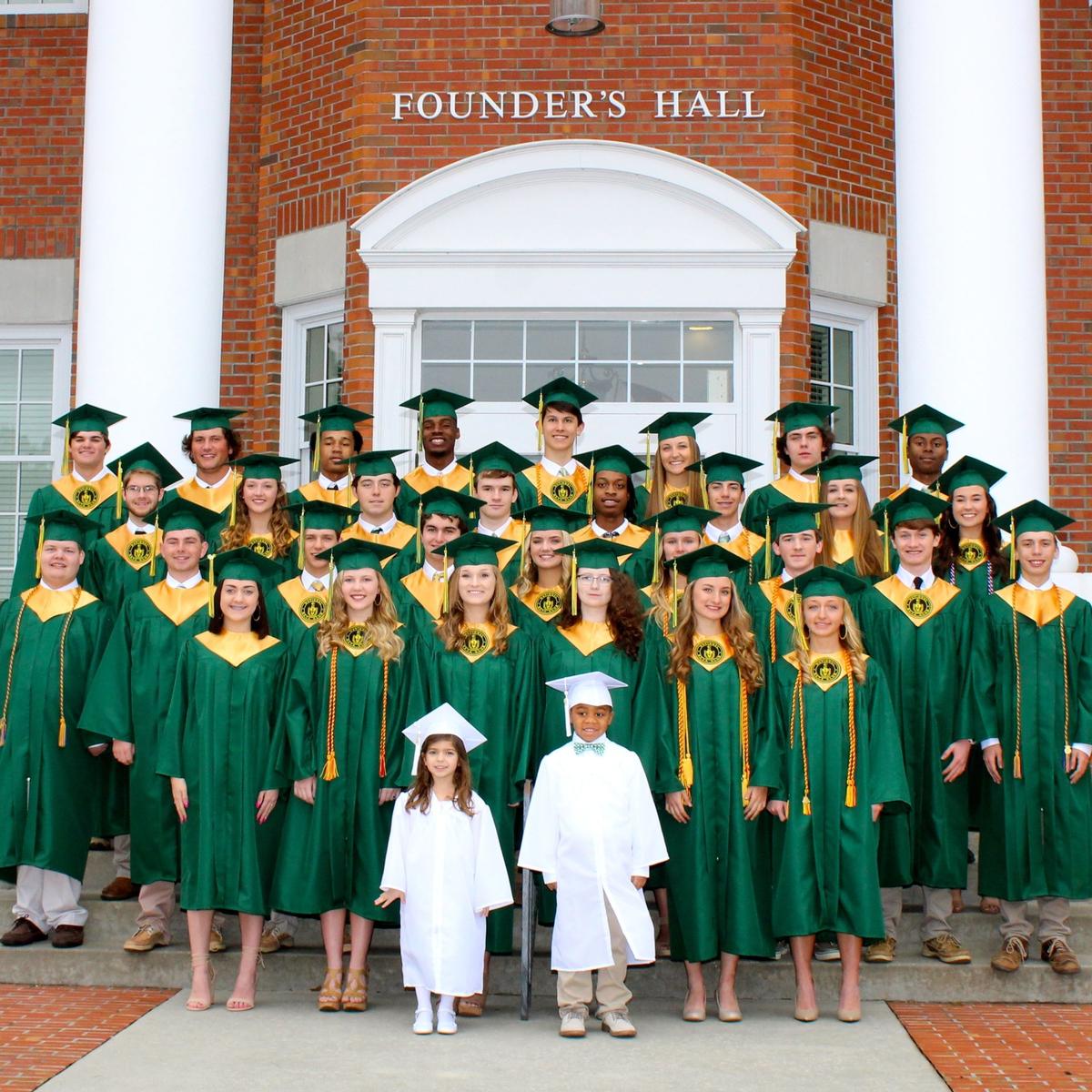 Congratulations to the Class of 2018!
On the evening of May 25th, 2018, thirty-one seniors stepped acroos the stage in the Foundation Center and received their diplomas to beome alums of Harrells Christian Academy during the school's 47th Commencement Exercises. J. Bradley Creed, current President of Campbell University, gave the Commencement Address.
The HCA Class of 2018 received over 1.7 million dollars in scholarship offers. College matriculations include The University of North Carolina-Chapel Hill, North Carolina State University, East Carolina University, The University of California-Los Angeles, Campbell University, Coastal Carolina University, The University of North Carolina-Greensboro, High Point University, and Wake Forest University.
The Valedictorian was Brayden Sutton, and the Salutatorian was Kaleb Jessup.
Citizenship Awards were conferred to Dylan Sessoms and Kyra Gensel, and the Newkirk Award, named after the school's founding headmaster, was presented to Noah Warrick.