Campus News
HCA Holds See You at the Pole Event upon Returning to School
September 28, 2018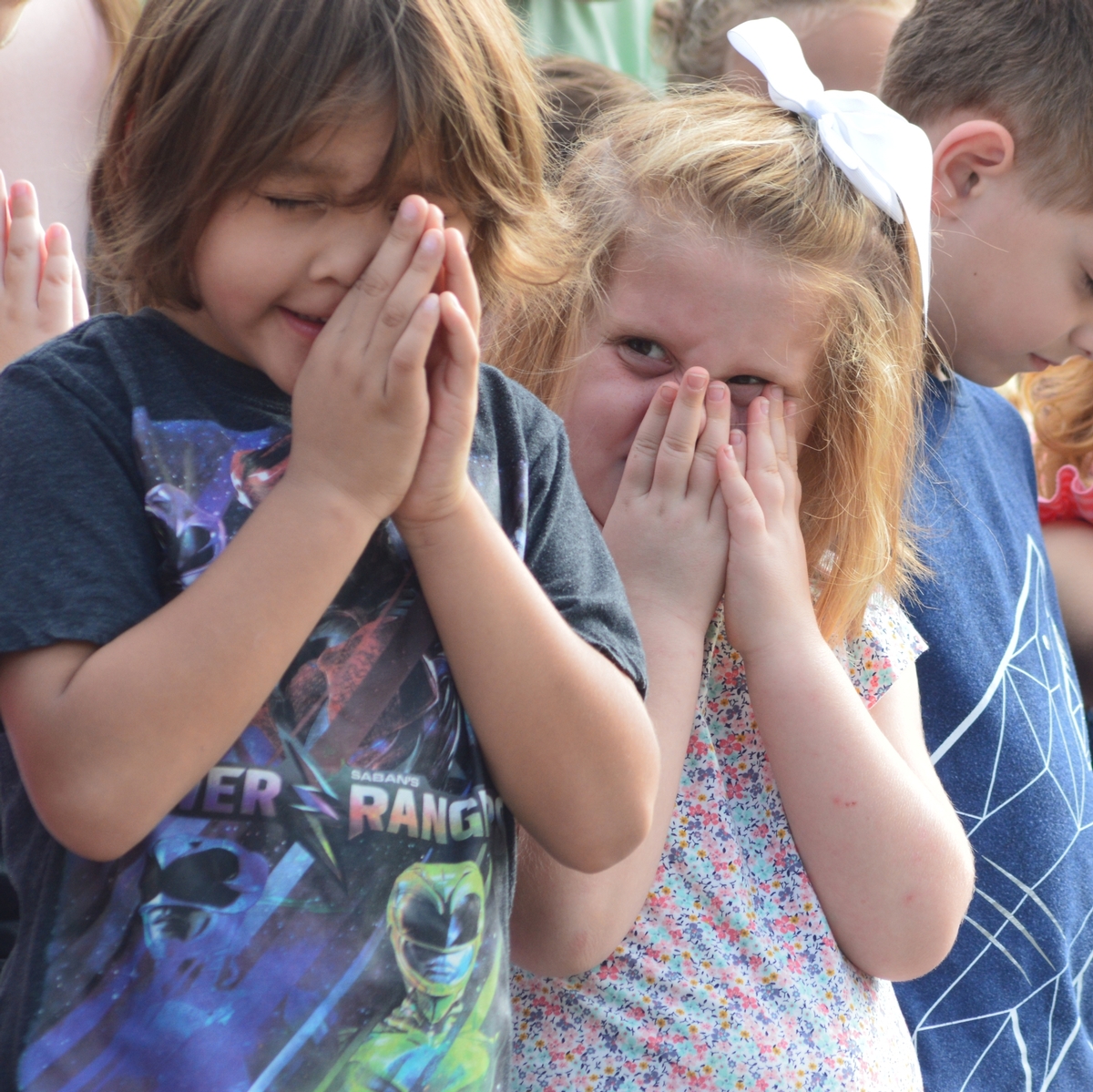 Broken, but Not Destroyedl
The theme verse for this year's nation-wide See You at the Pole event came from Ephesians chapter 3, "I fall on my knees before the Father." This could not be a more timely plea for the students of Harrells Christian Academy as they resumed school on September 26th after nine days of cancellation due to the impact of hurricane Florence. Gathered under a beaming blue sky, students prayed for their communities, first responders, emergency personnel, their state, and their nation. Although many of the students and families have only just begun to recover and rebuild their homes in the aftermath of the storm, the HCA family was reminded that while the foundation of their homes may have been shaken by this storm, their foundation in Christ can never be destroyed.
Student Prefects Cameron Simpson, Ellie Carone, Paige Hardison, and Casey Johnson led their fellow Crusaders in prayer and joined in song with Upper School Bible teacher Melody Powell who played a poignant acoustic rendition of "Bless the Lord Oh My Soul." Pastor Steve LeRoux who organized the event and led the devotion commented, "It was very timely for us to be able to come together as a school following this natural disaster. There was a special sense of unity as young and old voices stood and prayed together. During this time of trouble we collectively looked up for divine assistance."
The annual event closed with a look up into the clouds to see the American flag faithfully flying over Harrells Christian Academy. More than twenty countries and millions of students and teachers participate in See You at the Pole each year. It is a reminder of how, despite the brokenness in the world around us, God still compels and draws us to Him.